< Geri
Sustainable Logistics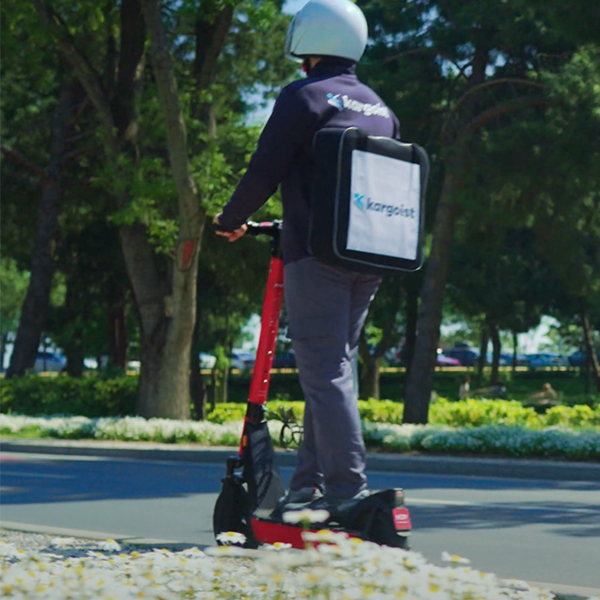 Sustainable Logistics
Sustainability is meeting our own needs without compromising the ability of future generations to meet their own needs.
Experienced companies that embrace their work, on the other hand, take care to reach the best possible result by considering the positive and negative effects.
In this regard, from a sustainability perspective, a vehicle like a scooter, which saves time and has a much smaller carbon footprint than other vehicles, gains an important place for delivery companies. In addition, it makes a significant contribution to the society as it creates less traffic congestion, to the environment as it does not produce emissions during transportation, and to the economy by entering narrow streets and making distribution. In order to examine its contribution to the environment, it is useful to look at the researches of global companies. After these companies switched to electronic transportation, the waste gas rate in the city where they made their deliveries decreased by 54% per package distributed.
As Kargoist, we played an active role in this regard and launched the scooter delivery service for the first time in Turkey. By making deliveries at important points of the city by scooter, we deliver the cargo to the buyer without any problems, even in cramped hours, by reducing the harmful gases emitted to the environment and without getting into the traffic jam. In this way, we manage to keep customer satisfaction at the top.
We plan to increase the use of electric vehicles to over 25 percent in 2022 for a more livable world with a sustainable logistics method. And we will continue to grow this rate every year.
Sustainable future is #possiblewithus.